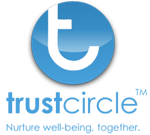 Partnerships For Change® (PFC) and TrustCircle have joined forces to promote mental health and well-being in India and Africa. TrustCircle has also been selected as a flagship project under PFC which means that PFC will work passionately to help TrustCircle scale its mHealth innovations to millions in India and Africa leveraging PFC's extensive network in India and Africa regions.
TrustCircle mHealth platform is the best platform we have come across in decades of our existence and therefore stand by TrustCircle team on its mission to make mental health care accessible and affordable for all.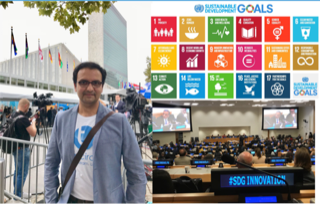 TrustCircle team has the vision, mission, passion, and the ability to execute at scale. The Founder/CEO – Sachin Chaudhry is a very exceptional social entrepreneur. The Wharton MBA who has left his high-paying job in Silicon Valley and turned around his personal adversity to bring mental health solutions to millions around the world particularly to Africa and India all on their phones.
TrustCircle is supporting United Nations 2015 – 2030 Sustainable Goals SDG#3.4 – "Promote mental health and well-being for all" and the Founder – Sachin Chaudhry has been invited as an official delegate to the United Nations during the UNGA week to represent TrustCircle @ the UN Innovation Summit for the second consecutive year.
The Mental Health Care Gap is a global epidemic and we see an opportunity with TrustCircle to make a difference in our lifetime. We are proud of this partnership and excited to bring change and deliver hope together.